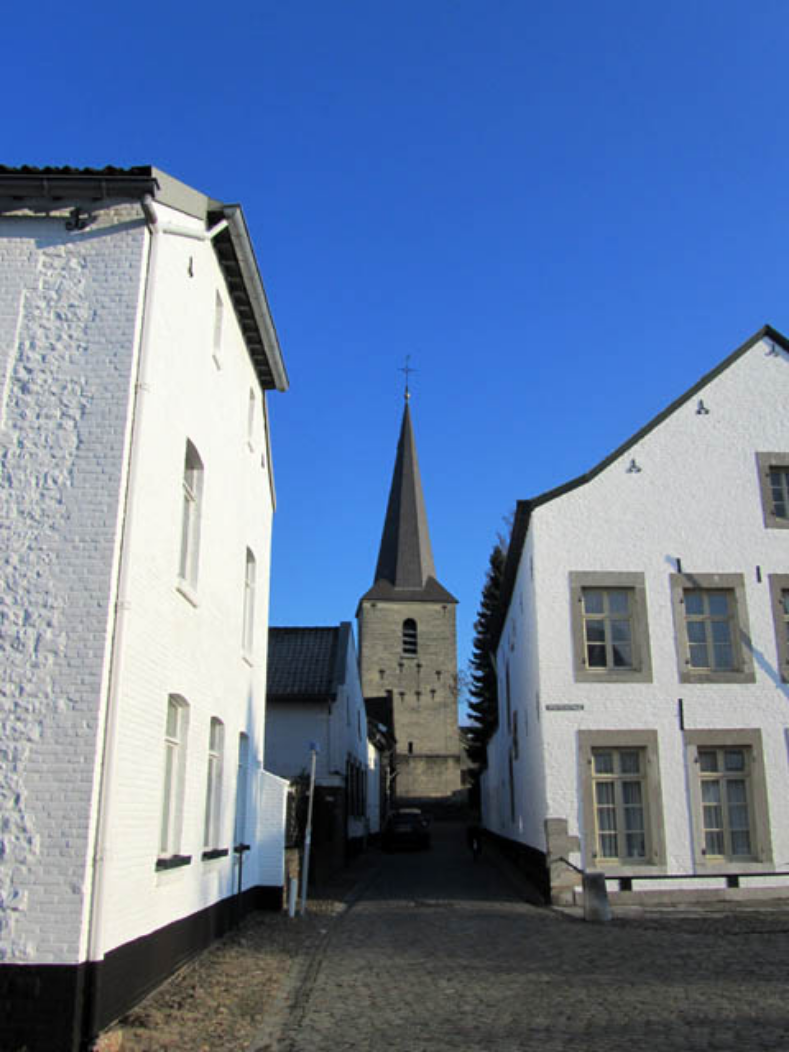 Picturesque streets
monumental houses and farms
If you walk out the door at our accommodations, you will quickly come to the old center of Eijsden, which is characterized by picturesque streets and historic authentic buildings. The old center of Eijsden meanders along the Maas and its adjacent nature reserve the Eijsder Beemden. In the old core you will find many monumental houses, buildings and churches as you walk on the cobblestones. But also outside the old core, right behind our accommodations on the Stationsplein is a part of Eijsden what is called Caestert, where beautiful monumental buildings can be seen, from old farms, grain mills to castles and (former) monasteries.
The uniqueness of Eijsden
The unique thing about Eijsden is that these picturesque streets and historic buildings blend seamlessly with beautiful nature almost everywhere. A nice anecdote is that we had guests from Florida who came here to visit Maastricht, Brussels and Antwerp, but did not leave the village. She praised what she called "the walkability index" of Eijsden: everything you wish for a wonderful stay is within walking distance.
You can also visit beautiful villages and buildings just outside Eijsden. See the page "Perfect base for day trips in South Limburg and the Euregio".
Any questions? Feel free to ask here!
Do you have questions or do you want to know which accommodations we offer and whether they are available? Let us know using the form below. We usually respond the same day or the day after.