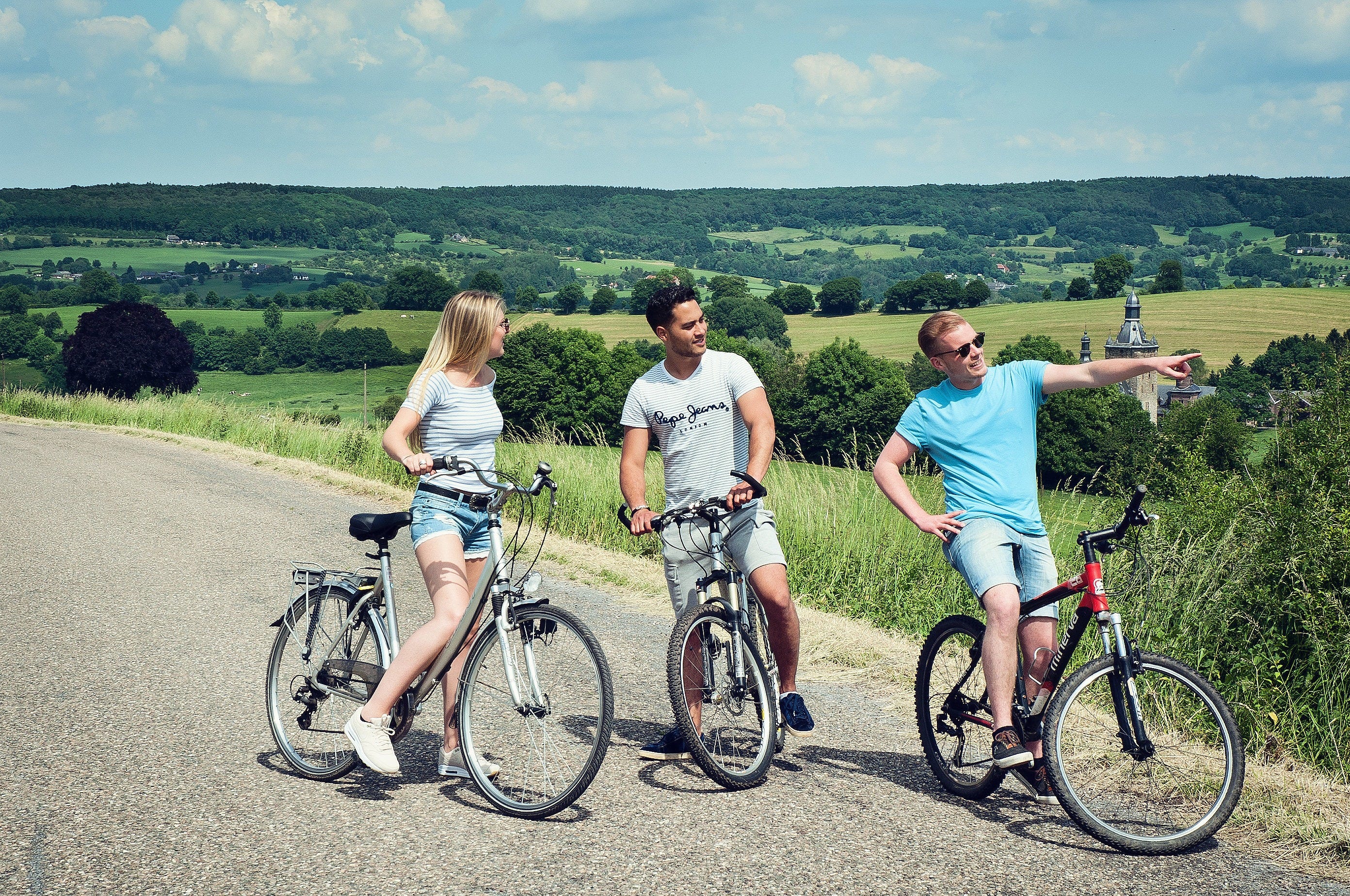 Cycling and walking routes
in beautiful surroundings
Through Eijsden and its surrounding South Limburg and Belgian villages are many beautiful cycling routes and walking routes to cycle / walk. You can start many of these routes simply by walking out of our accommodations and you will be at the starting point of one of these routes within a few minutes. You can make them as long and short and as rough or relaxed as you want.
Characteristic of all these routes is that picturesque villages alternate with beautiful nature and the necessary opportunities for a (Burgundian) stopover. If you like special beers and / or dishes prepared with them, you can go to one of the many (food) cafes on these routes. But you will also find pancake houses, ice cream parlors and lunch cafes.
Which route to choose?
From our accommodations you can go in all directions: the side of Maastricht, the side of Belgium (Voerstreek) and the side of Heuvelland. The walking and cycling routes that you can choose from vary from short to long, from relaxed to adventurous, from simple to very sporty. Hiking, hiking, mountain biking, recreational cycling and racing cycling are very popular here, also because of the many "collets" that you can conquer in this area if you are looking for such challenges. On Routeyou.com you will find almost all routes that you can filter by type, length, difficulty, etc. Via the links below we have already listed the different routes for you:

Recreational walking routes and tips
Running / running routes and tips
Hiking routes and tips
Recreational cycling routes and tips
Race cycle routes and tips
Mountain bike routes and tips
Any questions? Feel free to ask here!
Do you have questions or do you want to know which accommodations we offer and whether they are available? Let us know using the form below. We usually respond the same day or the day after.