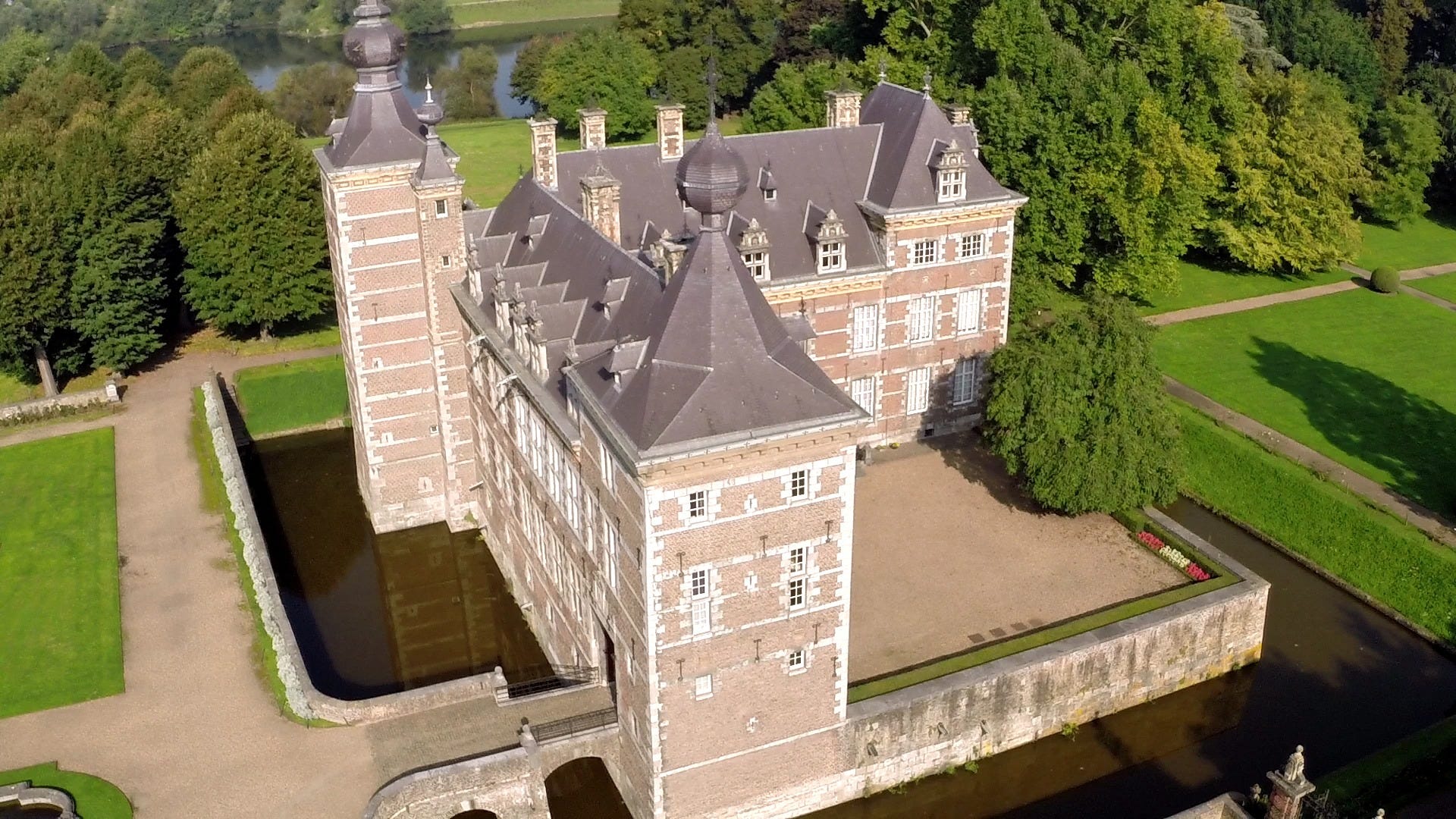 Castles
and historical buildings
Eijsden Castle is less than a 10-minute walk from our accommodations. The castle dates from 1636 and has a beautiful garden that extends on one side to the Meuse on the other side to the Voer. This garden is free and free of charge. Musical or other events are also regularly organized in the Castle Garden, such as this performance by Harmonie Ct. Cecile van Eijsden, who performs here the reportory of the legendary rock band Deep Purple. The owner of Kasteel Eijsden is the Belgian count Marcel de Liedekerke de Pailhe. He is the father of Count Raphaël de Liedekerke de Pailhe, the current President of the Royal Harmony Sainte Cécile from Eijsden. This harmony - also called the Red harmony - and its age-old competition with the other harmony of Eijsden - the Blue - have always had a very decisive influence on the village history and culture, and still do today. Once every two years, the castle is also opened to visitors inside.
Other historical buildings
In addition to Eijsden Castle, there are several other historic buildings. In the first place, of course, the many authentic and monumental houses that you can find in the picturesque streets of Eijsden. In addition, the Ursuline Convent, former monastery and Town Hall, now a museum, is an impressive historic building that is definitely worth a look from the park-like garden in front, as you can see in the photo below. The same applies to the various churches that Eijsden knows, such as the St. Martin's Church in Eijsden-Breust, the St. Christchurch Church on the Vroenhof and the St. Pancratius Church in Eijsden-Mesch, shown in the photos below.
More castles...
In addition to Eijsden Castle, there are other castles in the villages of Gronsveld, Rijkholt, Oost-Maerlandt and Mheer belonging to the Municipality of Eijsden-Magraten. In principle, you can also walk these with a longer walk, or you can view them once by bicycle or car. Below you will find them with photos and address details.
Any questions? Feel free to ask here!
Do you have questions or do you want to know which accommodations we offer and whether they are available? Let us know using the form below. We usually respond the same day or the day after.