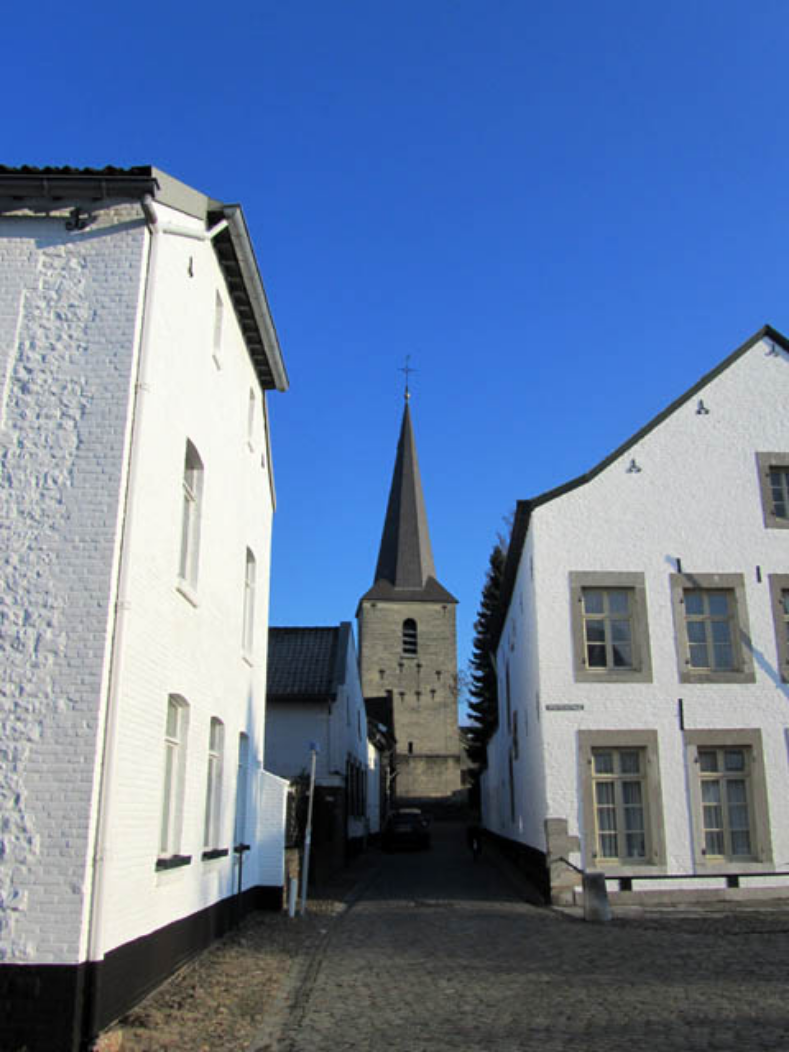 Pittoreske straatjes
en monumentale panden
Als je bij onze accommodaties de deur uit loopt kom je al snel in de oude kern van Eijsden, die zich kenmerkt door pittoreske straatjes en historische authentieke panden. De oude kern van Eijsden kronkelt zich langs de Maas en haar nevengelegen natuurreservaat de Eijsder Beemden. In de oude kern kom je veel monumentale huizen, panden en kerken tegen als over de kasseien loopt. Maar ook buiten de oude kern, vlak achter onze accommodaties aan het Stationsplein bevindt zich een deel van Eijsden wat Caestert wordt genoemd, waar prachtige monumentale gebouwen te zien, van oude boerderijen, graanmolens tot kastelen en (voormalige) kloosters.
Het unieke van Eijsden
Het unieke van Eijsden is dat deze pittoreske straatjes en historische gebouwen bijna overal naadloos overlopen in prachtige natuur. Een mooie anekdote is dat wij gasten hadden uit Florida die hier naar toe kwamen om Maastricht, Brussel en Antwerpen te bezoeken, maar vervolgens het dorp niet zijn uit geweest. Zij roemde wat zij noemde "the walkability index" van Eijsden: alles wat je wenst voor een heerlijk verblijf is op loopafstand.
Ook net buiten Eijsden kun je prachtige dorpjes en gebouwen bezoeken. Zie hiervoor de pagina "Perfecte uitvalsbasis voor dagtrips in Zuid-Limburg en de Euregio".
Vragen? Stel ze gerust!
Heb je vragen of wil je weten welke accommodaties we aanbieden en of ze beschikbaar zijn? Laat het ons weten via onderstaand formulier. We reageren in de regel dezelfde dag of de dag erna.