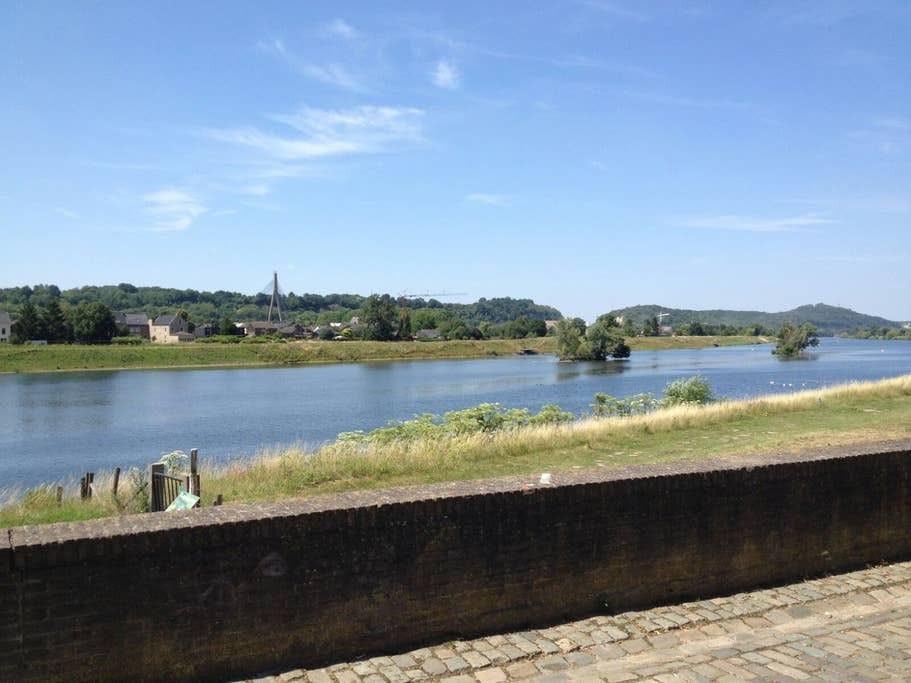 Beautiful nature
and views
The picturesque streets of Eijsden lead to beautiful views and nature reserves on all sides, within walking distance of our accommodations. A must see is the view from the Bat in Eijsden, the street in the old core that runs directly along the Maas. On one side you look at Maastricht and you see the Sint Pietersberg, on the other side you look out on Liège. Opposite you see a mountain / rock that reminds you of a small version of the Gorges d'Ardeche. From the Bat you can walk down a few steps and walk straight into the nature reserve Eijsder Beemden, where you can walk along the Maas to Maastricht. Along the way you will encounter great blue herons, wild Koninck horses and the prehistoric Galloway cattle. You can also take the bicycle and pedestrian ferry to Belgium (in season).
Between two rivers
The other side (the side of Castle Eijsden and Caestert) is also a beautiful nature area through which the river the Voer winds through. This area continues into the Belgian Voer region, which is also characterized by beautiful nature and villages that breathe French atmospheres. If you cross the track from our accommodations on the Stationsplein and further on the bridge over the A2, you walk to the Eijsden villages of Mesch and Withuis. They are also picturesque villages surrounded by beautiful nature.
Any questions? Feel free to ask here!
Do you have questions or do you want to know which accommodations we offer and whether they are available? Let us know using the form below. We usually respond the same day or the day after.