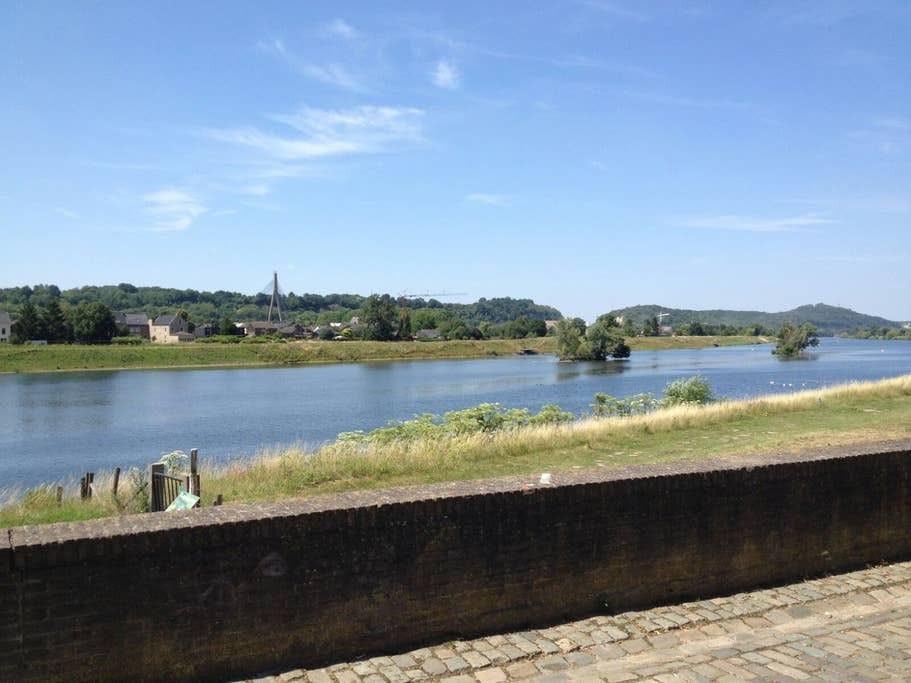 Prachtige uitzichten
en natuurgebieden
De pittoreske straatjes van Eijsden monden aan alle kanten uit in schitterende uitzichten en natuurgebieden, op loopafstand van onze accommodaties. Een must see is het uitzicht vanaf het Bat in Eijsden, de straat in de oude kern die direct langs de Maas loopt. Aan de ene kant kijk je naar Maastricht en zie je de Sint Pietersberg liggen, aan de andere kant kijk je uit op Luik. Tegenover zie je een berg/rotspartij die je doet denken aan een kleine versie van de Gorges d'Ardeche. Vanuit het Bat kun je een trapje naar beneden lopen en loopje zo het natuurreservaat de Eijsder Beemden in waarin je tot Maastricht langs de Maas kunt wandelen. Onderweg kom je blauwe reigers, wilde Koninckspaarden en de prehistorische Galloway runderen tegen. Je kunt hier ook (in het seizoen) het fiets- en voetveerpontje naar België nemen.
Tussen de Maas en de Voer
Ook de andere kant (de kant van Kasteel Eijsden en Caestert) is een prachtig natuurgebied waar het riviertje de Voer zich door heen kronkelt. Dit gebied loopt door tot in de Belgische Voerstreek die zich ook laat kenmerken door prachtige natuur en dorpjes die Franse sferen ademen. Als je vanuit onze accommodaties aan het Stationsplein het spoor oversteekt en verderop de brug over de A2, loop je naar de Eijsdense dorpen Mesch en Withuis. Ook die zijn pittoreske dorpjes omgeven door prachtige natuur.
Vragen? Stel ze gerust!
Heb je vragen of wil je weten welke accommodaties we aanbieden en of ze beschikbaar zijn? Laat het ons weten via onderstaand formulier. We reageren in de regel dezelfde dag of de dag erna.